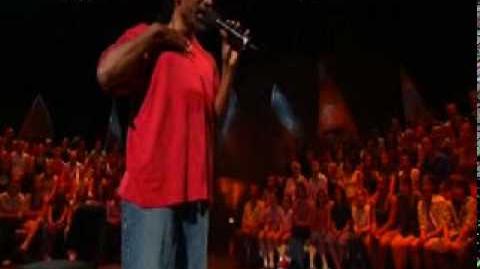 Scat Singers
Edit
Louis Armstrong is often credited for creating scat singing, but the form existed before him. His immense international popularity catapulted scat singing to the widespread attention of both other artists and fans.
Scat singers range from vocalists who use it a bit here and there, to performers like Mel Tormé who could take scat to the level of band instrumentation, or vocalist Bobby McFerrin who is a whole scat band rolled into one singer.
To find out more about it, see the full page on Scat Singing. Here are some of the most famous scat singers:
Ad blocker interference detected!
Wikia is a free-to-use site that makes money from advertising. We have a modified experience for viewers using ad blockers

Wikia is not accessible if you've made further modifications. Remove the custom ad blocker rule(s) and the page will load as expected.