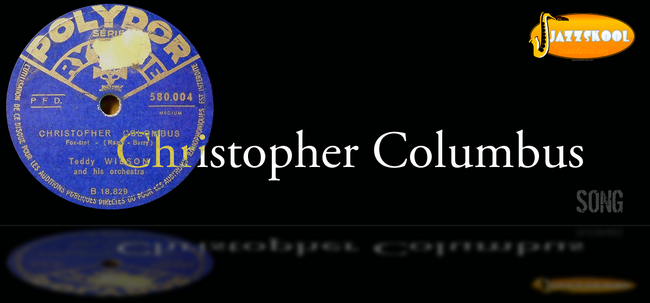 Christopher Columbus is an American jazz song composed by Chu Berry and Leon Brown Berry with lyrics by Andy Razaf. Pianist Fats Waller turned the tune into a novelty hit which was subsequently recorded by numerous other artists and became a jazz standard. Louis Prima wrote the lead into a medley with Sing, Sing, Sing for Benny Goodman
See/hear this song performed:
References
Edit
Christopher Columbus - AllMusic.com
Ad blocker interference detected!
Wikia is a free-to-use site that makes money from advertising. We have a modified experience for viewers using ad blockers

Wikia is not accessible if you've made further modifications. Remove the custom ad blocker rule(s) and the page will load as expected.